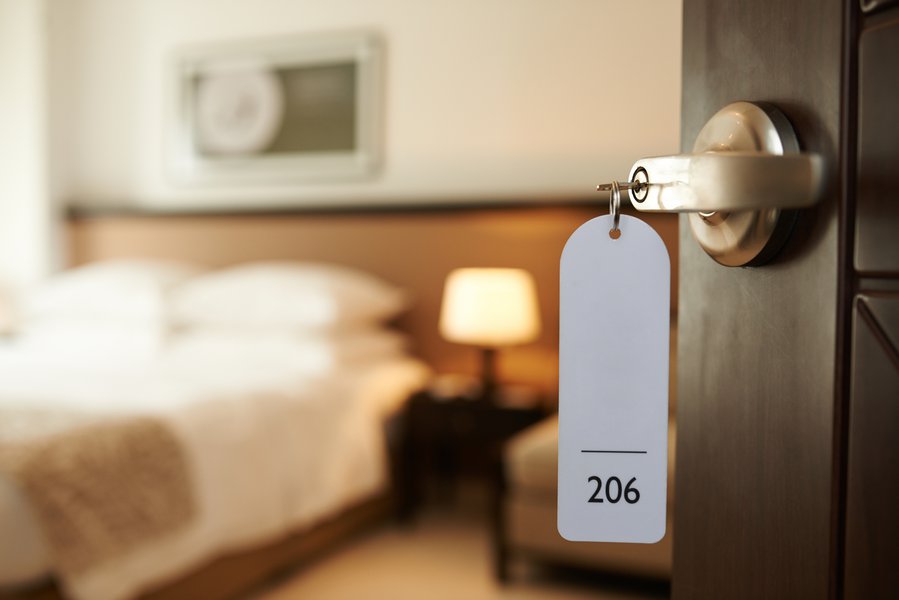 It's Official: 2020 Was Hotels' Worst Year Ever
The coronavirus pandemic has changed the way a lot of people live and function, and
The coronavirus pandemic has changed the way a lot of people live and function, and that's extended to travel. Over the past year, many leisure trips were put on hold in the wake of safety concerns and quarantine mandates, while business travel came to a virtual standstill. In fact, new data from STR highlights just how brutal a hit the hotel industry took in 2020. The question is: Will hotels recover in 2021?
A disturbingly bad year
In 2020, U.S. hotels recorded the lowest occupancy rates on record. Hotel occupancy sat at just 44% for the year, down from 66% in 2019. The industry passed 1 billion unsold rooms for the first time, beating a record of 786 million back in 2009, when the Great Recession was still in full swing. All told, the hotel industry will likely show nearly zero profit for the year, reports STR.
A slow recovery
While things should pick up for hotels in the coming year, investors shouldn't expect a sudden surge in bookings or revenue. In fact, the American Hotel & Lodging Association expects hotel occupancy levels to average just 52% in 2021. That's a jump from 44% in 2020 but still nowhere close to pre-pandemic levels.
Furthermore, hotel room revenue is only expected to reach about $110.5 billion this year. That may seem like a large number, but not when we compare it to $168 billion in 2019.
But here's perhaps the worst news: Business travel may not return to pre-pandemic levels until 2023. Hotels commonly rely on business travel as a major revenue driver, not just due to the sale of individual rooms, but also due to conference room and meeting center bookings. In fact, a lack of business conferences and trade shows has hurt hotels in a very big way. Until those pick up again, they may continue to find themselves starved for revenue.
Of course, the one thing hotels have going for them is that travelers are tired of being cooped up at home and stuck in their cities of residence. Once it becomes safer to travel again, there could be a surge in hotel room bookings, which could help the industry dig out of its existing hole. But whether that surge happens this year isn't clear. So far, the rollout of coronavirus vaccines has been slow, and without the bulk of the population vaccinated, the virus is likely to continue to pose a threat.
Even if widespread vaccinations happen this year, it may not be in time to capitalize on the summer travel rush. And a lot of people have lost jobs or income in the course of the pandemic, so financial constraints could prompt some travelers to put off plans until 2022 or beyond.
The Millionacres bottom line
At the end of the day, all isn't lost for hotels, but investors may need to be patient and wait for recovery to happen. The good news is that 2020 was so bad for hotels that it'll be hard for things to get worse. The bad news is that some hotels could go under before things get better.